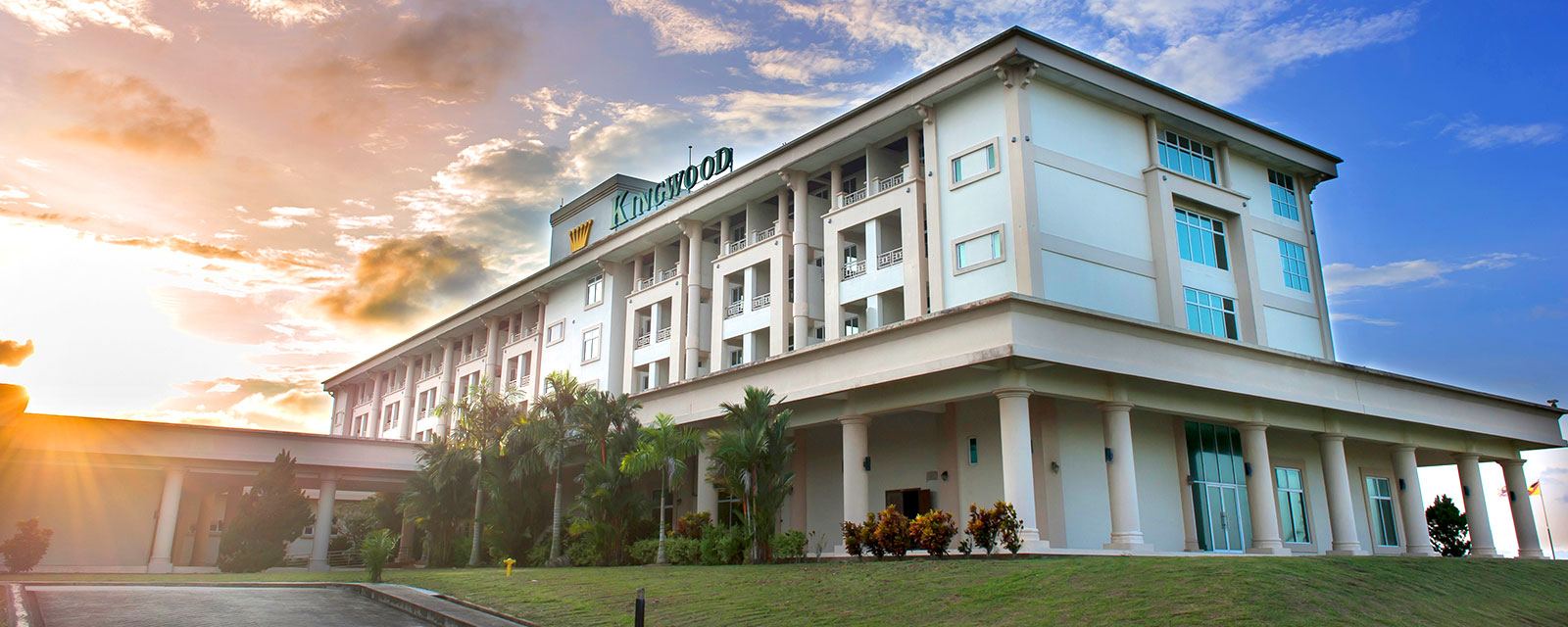 A Perfect Getaway Spot
Kingwood Resort is a 3-star resort located about 15 minutes (12 km) away from Mukah town on a 17 acre land fronting the South China Sea. The completion and commencement of business of the Kingwood Resort, Mukah is a milestone in the development of tourism and hospitality industries in Mukah.
We are proud to be the pioneer in Mukah to provide international class accommodation, dining, meeting and recreational facilities and services to the people of Mukah, local as well as foreign tourists.
The Resort has 99 guest rooms and suites, an all-day halal restaurant serving local, Chinese and Western Cuisine, a grand ballroom for 1000 people, 3 function rooms for 80 to 100 persons, an outdoor swimming pool, tennis courts, sea view terrace for barbecue and parties and 200 car parking bays. All the rooms have private balcony offering a panoramic vista of the South China Sea, the setting sun and the country side.
Enjoying cool breeze all day long while staying at Kingwood Resort Hotel. Set amidst beautiful landscaped surroundings and with 24 hour security, it is an ideal "Away from It All" paradise for individuals and families seeking a secluded environment to rest and relax and for the corporate and government people to have meetings in an exclusive environment.